Contact Information:
The Isbourne
4 Wolseley Terrace
Cheltenham
Gloucestershire
GL50 1TH
Tel: 01242 254321

Website: Click Here
If you have reason to believe this advert is out of date, please click here to report it to Glos.info.
GONG BATH SOUND SANCTUARY AND GUIDED MEDITATION
Cheltenham
GONG BATH SOUND SANCTUARY AND GUIDED MEDITATION
Alicia Davies
A Gong Bath is a profoundly relaxing experience. Washed by waves of sound, the body, mind and spirit enter a state of cohesion, while the vibrations of the powerful Planet Gongs and other healing instruments cause the cells to resonate sympathetically. Combined with powerful guided imagery, it's a fast track to deep meditation, perfect for quieting the busy mind and stimulating the body's innate healing abilities.
If it is the first time you've tried the experience, the power of a Gong Bath - sometimes known as sound massage – may be something of a surprise. The sounds of the gong vary dramatically from the quietest whisper to a primal roar; a wall of sound that resonates everything it touches, including the particles that make up our physical bodies. The Gong's frequencies are cleansing and purifying, detoxing, relaxing, and stimulating, depending on the state in which you arrive for your session. All that is required of you is to turn up, lie down, and chill out.
The Gong Bath Sound Sanctuary sessions are run by Alicia Davies, a practising professional musician, artist and writer who was drawn to sound healing after experiencing some major life traumas of her own. She is firmly of the belief, as Edgar Cayce once said, that 'Sound will be the future of medicine'. Alicia completed her advanced Gong Practitioner training with Mark Swan, who trained under Don Conreaux, Grand Gong Master and the originator of the Gong Bath practice.
Bring a blanket, warm socks and a cushion for your comfort, and some water to drink. The sessions are aimed at all ages, and for both those who are new to meditation as well as experienced meditators.
Gong Baths and guided meditations are normally safe for all. However, Gong Bathing is not advised for those who are pregnant, have a pacemaker, who suffer from Meniere's disease, have a history of psychotic episodes, or who experience epileptic seizures in the state between sleeping and waking. This is because the effect of the sound vibrations and the guided meditation can act as a trigger. You are responsible for consulting your medical practitioner before attending if you have any concerns regarding your mental or physical health, and for disclosing any such conditions before the event begins. Earth Song Sound Healing cannot be held responsible for any unexpected or unwanted effects that may arise as a result of taking part in a session of Guided Meditation and/or Gong Bath.
A 10% discount is available on this event for students. Please book via telephone on 01242 254321 or in person, and provide proof of entitlement when attending.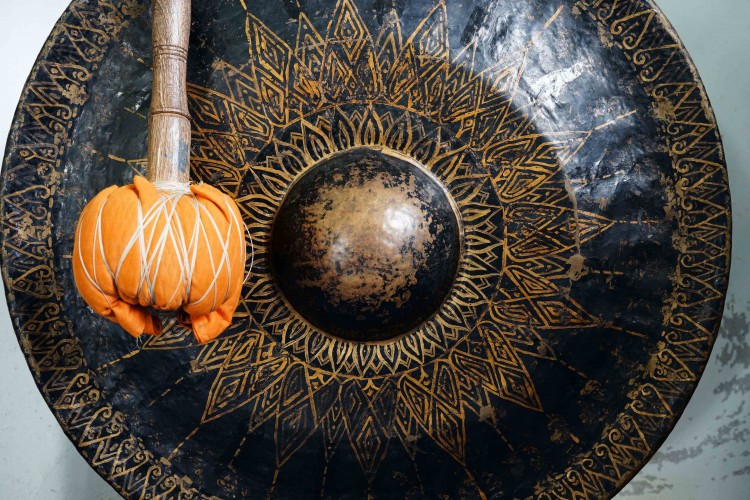 07-09-2019 - 1.00PM - 3.00PM
19-10-2019 - 1.00PM - 3.00PM
02-11-2019 - 1.00PM - 3.00PM
30-11-2019 - 1.00PM - 3.00PM
More details about GONG BATH SOUND SANCTUARY AND GUIDED MEDITATION (External Link)
The Isbourne
The Isbourne is a hub of wellbeing and spiritual development, running a variety of inspirational courses, workshops and talks throughout the year.
See all listings from The Isbourne
Newsletter
To sign up up for www.glos.info weekly newsletter, please click here.
Please mention www.glos.info when contacting this advertiser.
Disclaimer
glos.info try to bring you details of the best local events. Amendments to the published details can occur, so please check with the venue if uncertain.